One Easy to Use Solution
Our CORE HRIS provides the foundation
for ONYVA. Each module is an add-on that
offers specialized functionality in support of
the entire "employee lifecycle".
Choose and add modules ala carte on
a phase in approach based on your
organizational needs.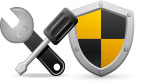 Settings, Tools & Security Management
Maintain secure access privileges with easy to use set-up tools. Manage  access rights and set-up  menus, reports, screen display, emails and alerts. Data is kept highly confidential with security parameters enabled depending on level with in your organization.


Recruiting
Selecting, hiring and retaining the best candidates are critical in driving your business forward. The recruiting process should be a seamless experience for the candidate to search, view and apply as it should be for HR to filter, select and transition new employees through to the on-boarding process.


Training & Development
Access to courses and other training is an essential part of empowering employees to move their development plans forward. Make it easier by providing employees with direct access to view, request approval and take courses. Direct access and immediate feedback channels delivers a superior user experience and ensures timely monitoring of the efficiency and effectiveness of any corporate training and development plan.


Competencies & Succession Planning
Optimizing talent is essential in sustaining a high performance business and ensuring long-term succession planning. Maintain skills and competency profiles for each job role and individual employee to more easily identify top talent and assess gaps while making organizational decisions clearer and easier.


360 Feedback
Including constructive feedback from peers and team members can shed valuable insight on an employee's performance, assist with tailoring a personal development plan and foster a more inclusive corporate culture. Facilitating this is made substantially easier to interact and complete with user friendly intuitive on-line tools.


Total Rewards
An employee's compensation goes well beyond salary, benefits and bonuses. Capture a complete picture of Total Rewards in one convenient, integrated data base.


Time & Attendance
When your business requires work time allocation and specific "punch-in punch-out" management and metrics, traditional systems are very limited in any additional insight they can provide. A web-based HRMS offers convenience, security and exception management.


Performance Appraisals
Manage the performance appraisal process more efficiently and effectively with custom templates and input tools accessible by employees, managers and HR. Objectives are easily tracked, measured and records maintained for easy reference. Alerts and task lists ensure target dates for completion are kept on track. Annual salary reviews and merit allocation is made substantially easier with collaborative workflow planning, analytics and budgeting tools.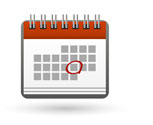 Leaves & Vacation
Managing employee absences is typically an inefficient administrative HR and manager function to oversee. Enable employees and managers with "direct access" to request and manage absences in real-time. Provide a simplified paperless process environment while enhancing communication and workplace satisfaction. A web and mobile based solution makes it easier for employees and management to track and plan more effectively.


Organizational Structure
Static org charts are just that, but when they're dynamic and real-time, it takes your "people boarding" and strategic planning to another level. Enhance situational analysis dramatically by toggling back and forth between historical, real-time, or future org charts with multiple viewing configuration options.


Business Intelligence
The adage you can't manage what you can't measure is an expectation of any progressive business. From simplified pre-defined reports to more customized and complex queries, HR is expected to access data and share it for analysis and insight with the "C" suite.


HR Administration
Set up security privileges based on hierarchy and align functional process with easy to use multi-input management tools. Your HR team is empowered with a collaborative, paperless workflow environment for managing all  functional and administrative processes. Administration of the employee lifecycle is made considerably more efficient and complete while easier to track, manage and maintain.


HR Portal & Communication
Employees and managers enjoy the ease of direct web-based access to manage their personal data and request support or information in a "real-time" environment. Communication is improved as workplace culture is enhanced with your own unique and interactive custom HRIS portal. Connect your business and employees with better communication tools in a centralized, integrated work space.